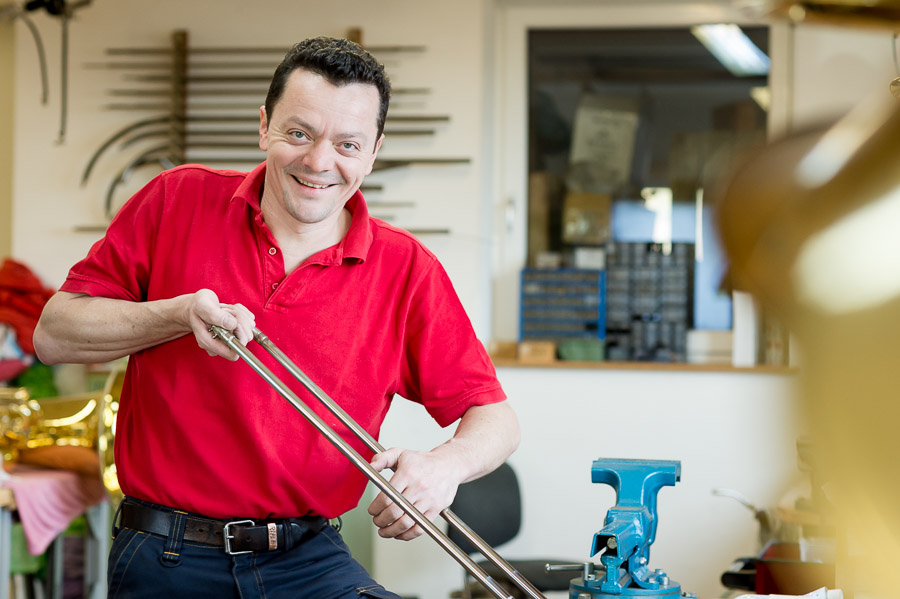 Josef Gopp
Josef Gopp completed his apprenticeship as a metal-wind instrument maker in 1990 and initially accepted a position in the franconian homeland. In 1999, he passed his master's exam as best in class and broadened his horizons with visits to instrument makers in England, France and Switzerland. In 2000 he founded Josef Gopp Meisterinstrumente and developed a considerable instrumental line from trumpet to double bass trombone. Practical he is active with his trombone, euphonium and bass trumpet in his quartet "Klangkörper".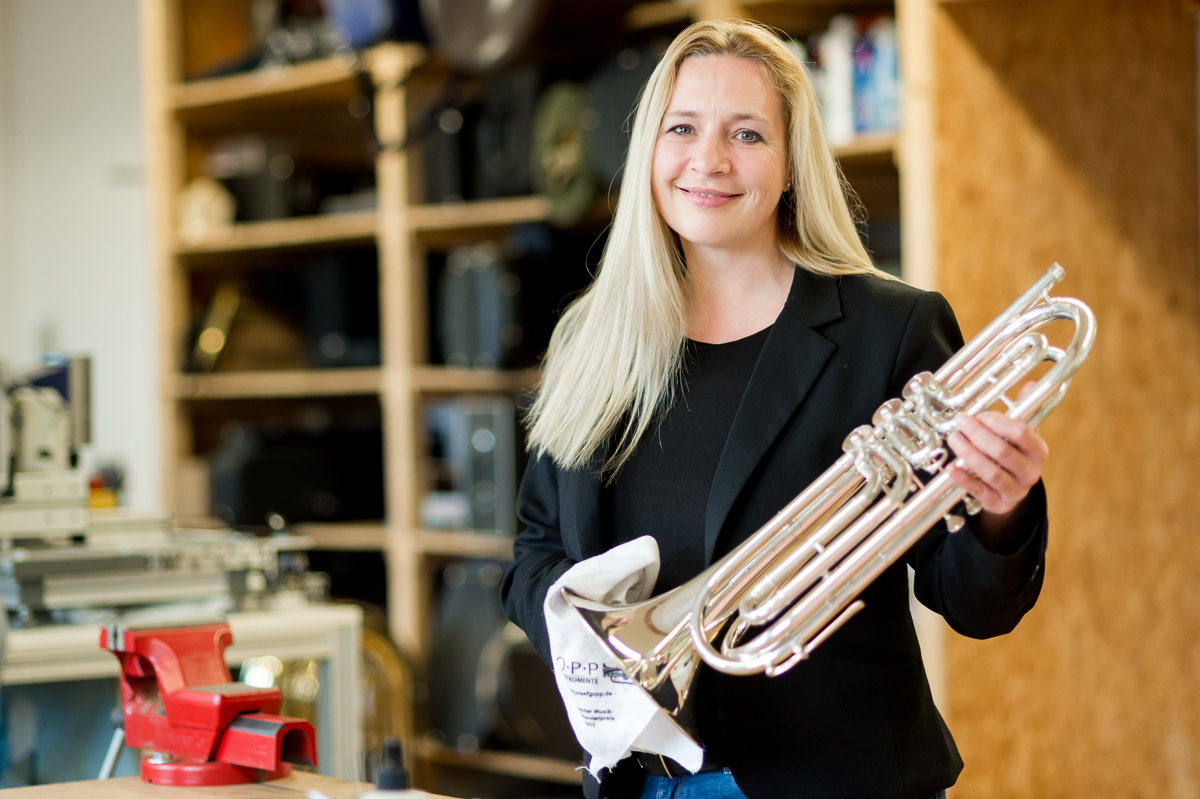 Sonja Gopp
Sonja is responsible for all matters relating to financial needs plus the well-being of the workforce and also ensures a harmonious working atmosphere.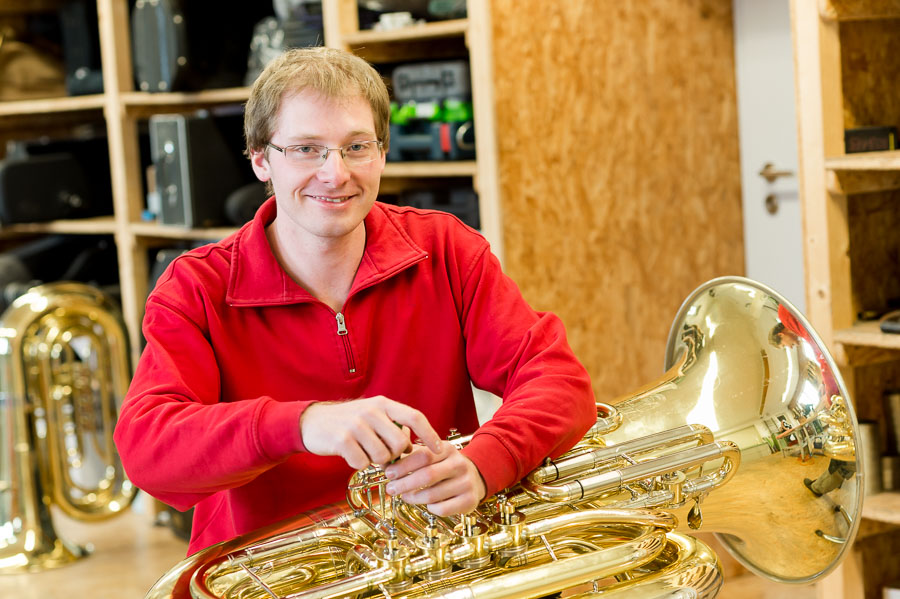 Moritz Nätscher
Moritz comes from Wombach near Lohr and was before his apprenticeship with Josef Gopp Meisterinstrumente as a tubist in the Army Band Veitshöchheim. Moritz is active as a tubist with the Wombacher Blasmusik and the Kreisjugendorchester Main-Spessart as well as with various formations.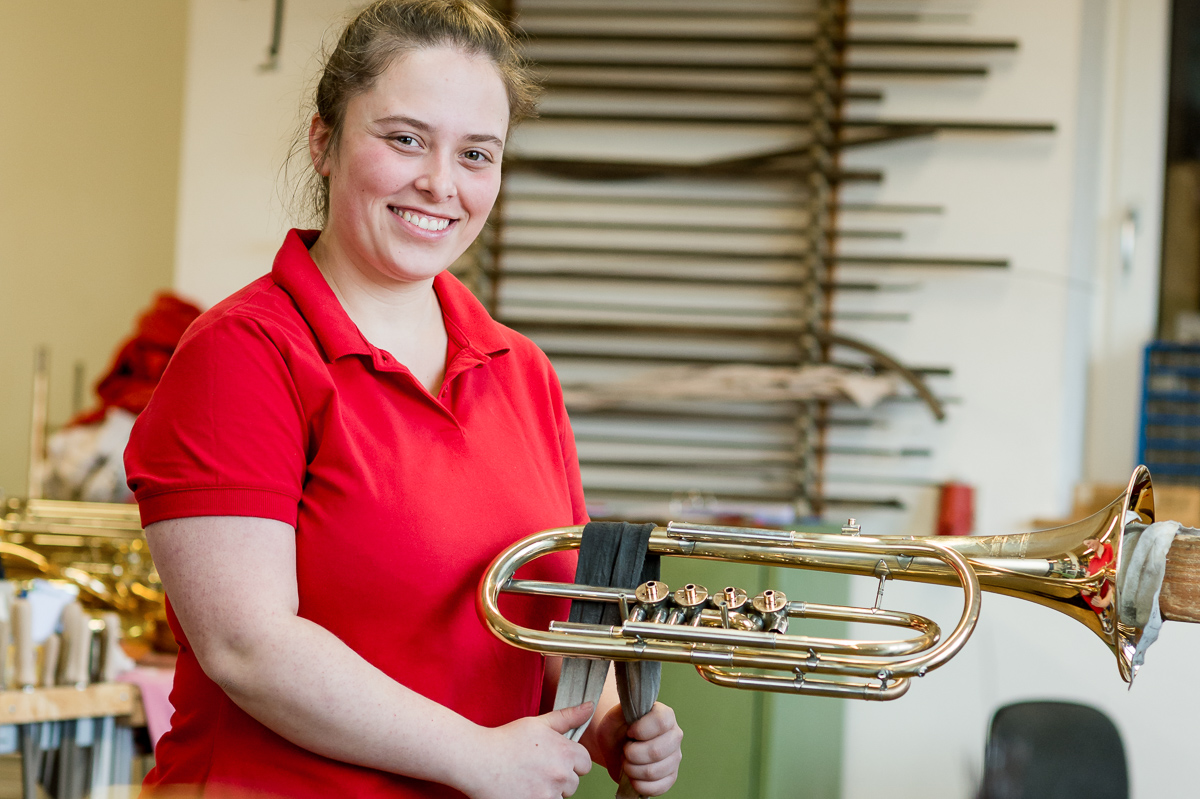 Franziska Eich
Franziska moved after highschool to Bad Königshofen in the vocational school for music. After college she began her apprenticeship as a metal wind instrument maker in 2016. Franzi plays music in her home club in Neuhütten, at the Elterwälder Blech, Kreisjugendorchester and many other formations.